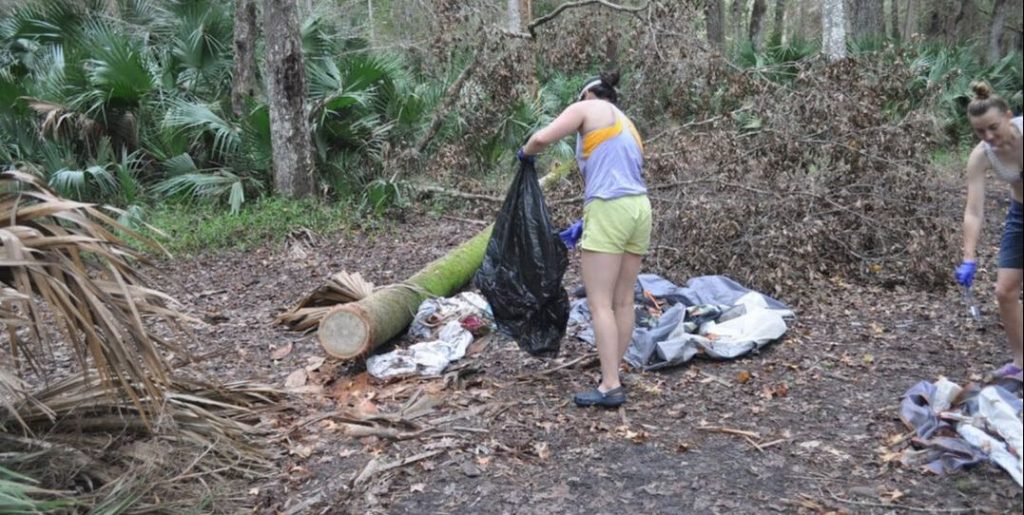 By Addie Hurwitz, From her personal blog, November 6, 2019
PART 1
Where we last left off, the Service Bus had just completed three days of trail service in the Linville Gorge with Wild South, and was headed south to Asheville, NC for our next stop. The original plan was to whitewater canoe the French Broad River and pick up trash, but the river was at flood levels so we had to make alternate plans. Instead we went to MANNA FoodBank, a spot that North Carolina Outward Bound School volunteers at occasionally with student crews. None of us on the bus had ever volunteered there, however, we were excited to see what it was all about and how we could help.

MANNA had an amazing facility, and they shared with us some pretty astounding facts. One that stood out to me especially was that 1 in 8 children in America are food insecure and 1 in 6 children in the Asheville area are food insecure. I learned about food insecurity in a food science class in college, but it was never something I had personal experience with or knew any close friends to struggle with. Since moving to this area after college, it has been eye opening to do service at community gardens and food banks during course throughout the summer and fall. Volunteering with Manna was no different.
Throughout the morning we were sorting donated goods from Walmart and Ingles. The goods came in huge gray tubs and we sorted them into boxes. The categories were kitchen supplies, disposables (paper plates, straws…), grab bag (misc toys and items that didn't fit elsewhere), diapers, and feminine hygiene products. The items would be sorted into boxes and placed on wooden pallets which food banks and other partners of Manna in the area could then order to give to families in need.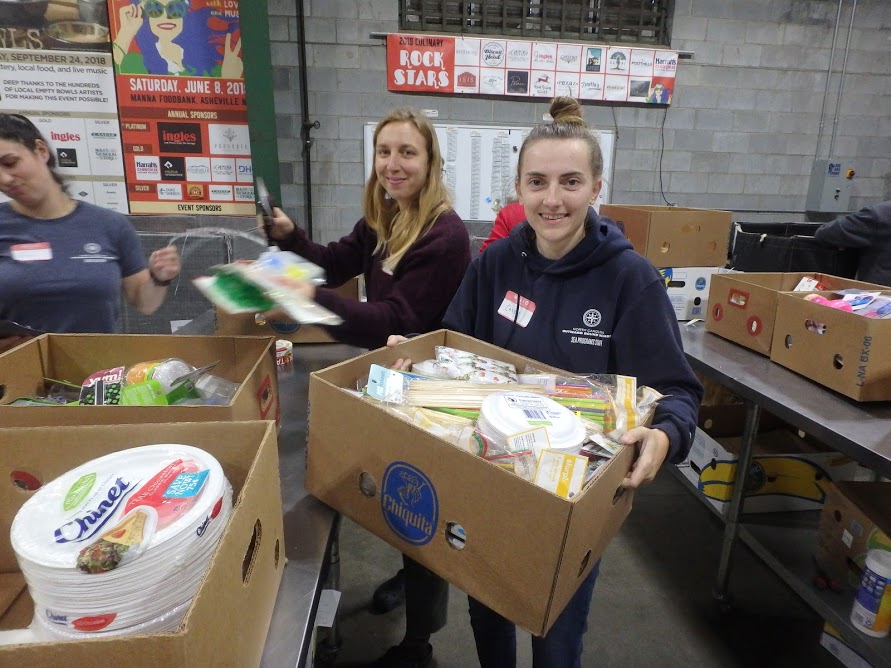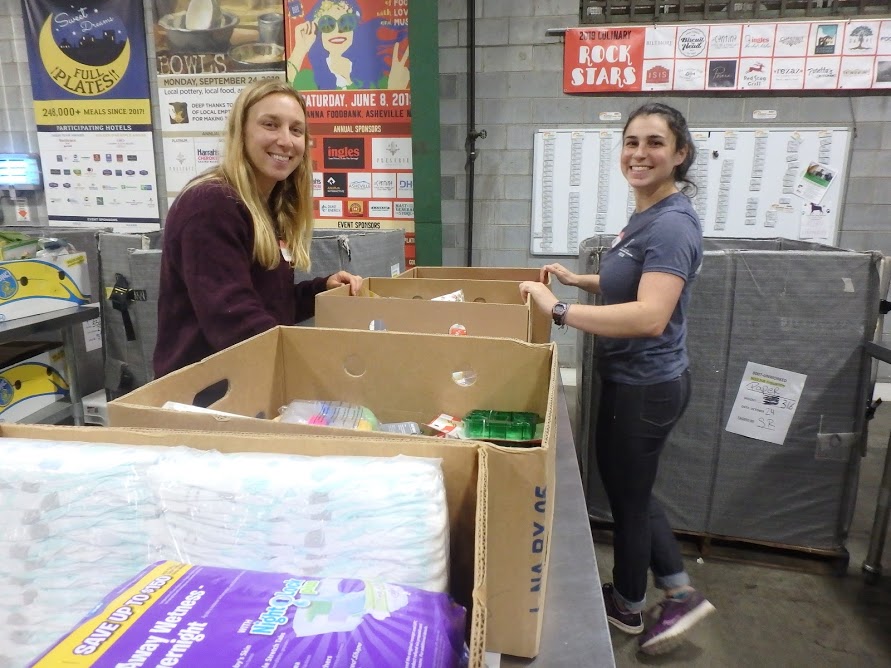 PART 2
After Asheville we headed down to our Scottsmoor, Florida base camp. The travel portion itself was really fun, especially because we have picked up another member! We are excited to have Liv Olivito join us for the remainder of the bus, as she has finished up her fall working season.
Now rolling five deep, our squad embarked on a mini canoe expedition on the Ocklawaha River in Central Florida. Liz planned this expedition for us, as she is familiar with the course area from her work on FINS courses. Additionally, this was Alyssa's first time on the Ocklawaha River since working her last course in this course area five years ago. For service we stopped at most of the North Carolina Outward Bound School campsites along a 38 mile stretch of river and picked up trash. We expeditioned with three canoes; two tandem and one solo. The solo boat ended up becoming the trash boat, as it got filled with bags and buckets of gnarly waste gathered from the sites.
"The Ock is a beautiful river that contains a lively Florida ecosystem most people never get to experience. Cleaning up the Ock was an important act of Leave No Trace, and for me personally it was an appreciation for all the growth the river has helped provide to myself, my students and my community over the years." -Liz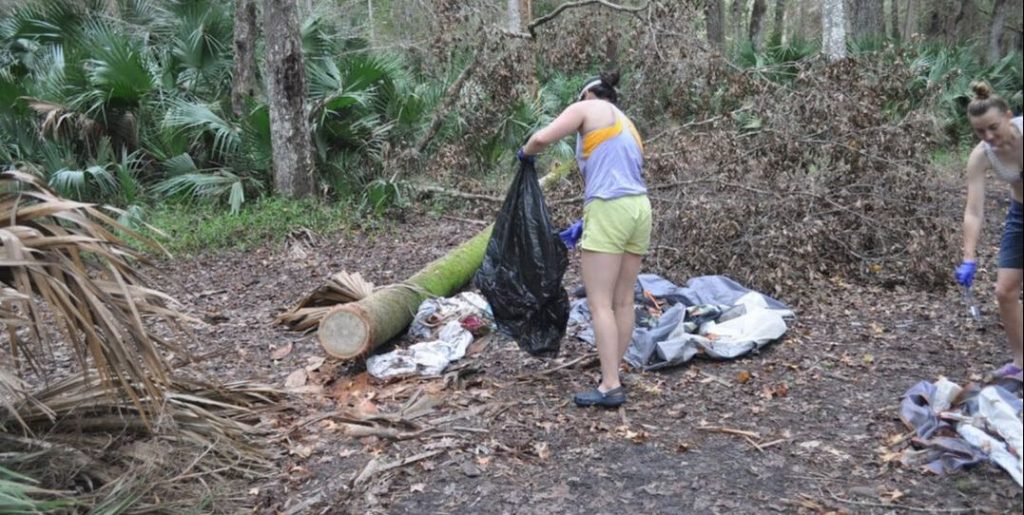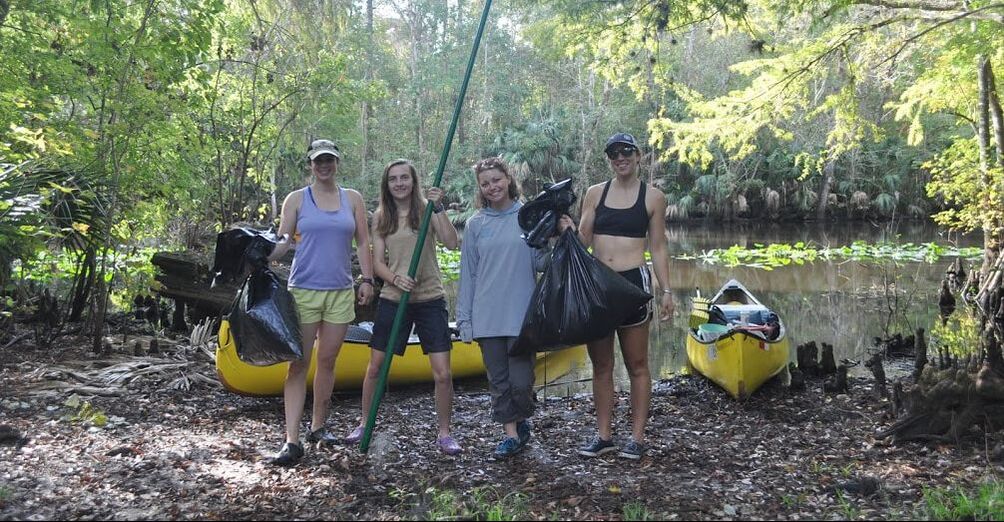 Our expedition was planned for three days. On the first day, we started at around 3:30 pm and paddled eight miles then made camp. The next day, we decided to "epic" ourselves on purpose and paddle the remaining 30 miles that day, knowing full well it would take us late into the night. An "epic" is something that happens on courses, sometimes intentionally and sometimes not. They can come in many forms, for example: staying up all night to keep a fire alive (on purpose), waking up at 3 am for a sunrise hike to the summit of a mountain (on purpose), a crew not meeting time goals throughout the day and ending up hiking until midnight (not on purpose!). Whether an epic is intentional or unintentional, they teach grit and teamwork in an intense setting, which creates a great learning opportunity for self-growth through challenge. We epic'ed ourselves because it would be fun to night paddle as well as to push ourselves and our milage. 'Oh the joy of expeditioning with all Outward Bound instructors! We had a solid 18 hour paddle that involved picking up a ton of trash, seeing a bunch of alligators, and many other fun and funny moments.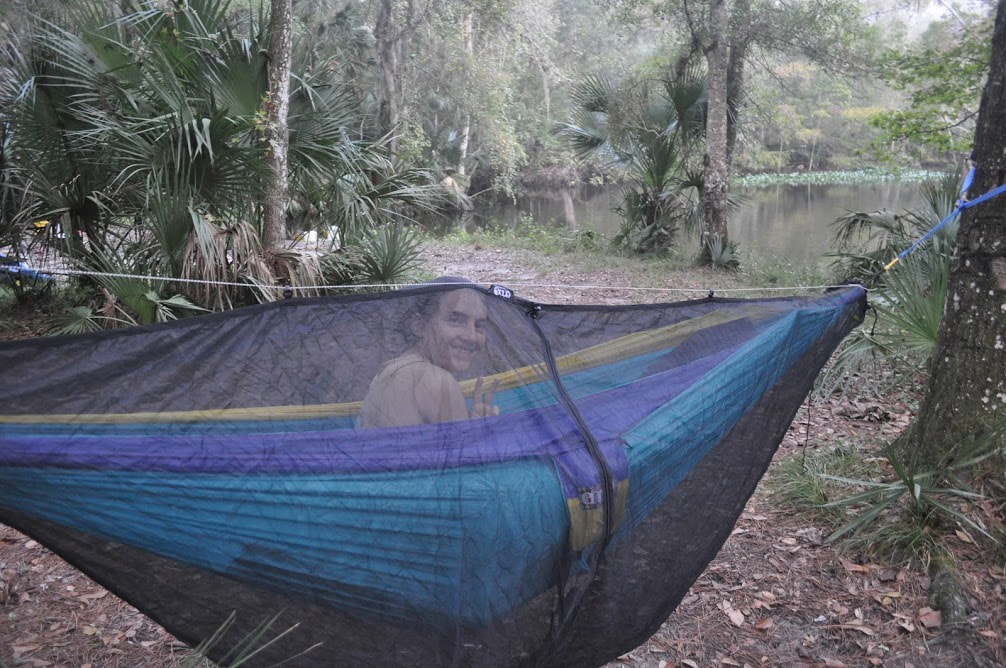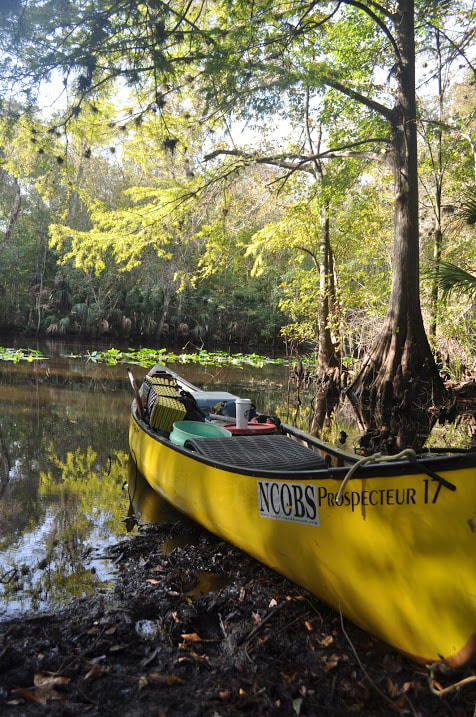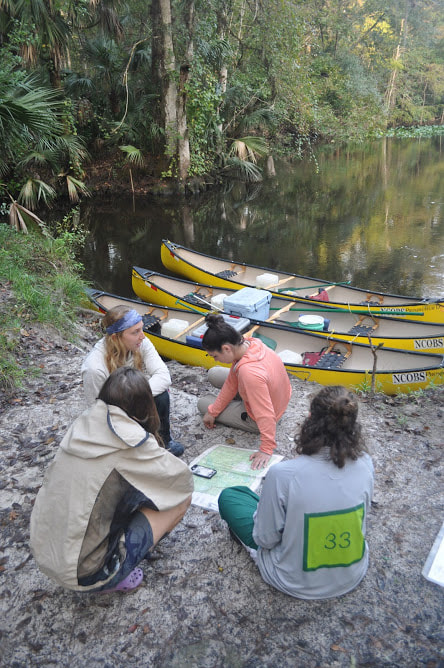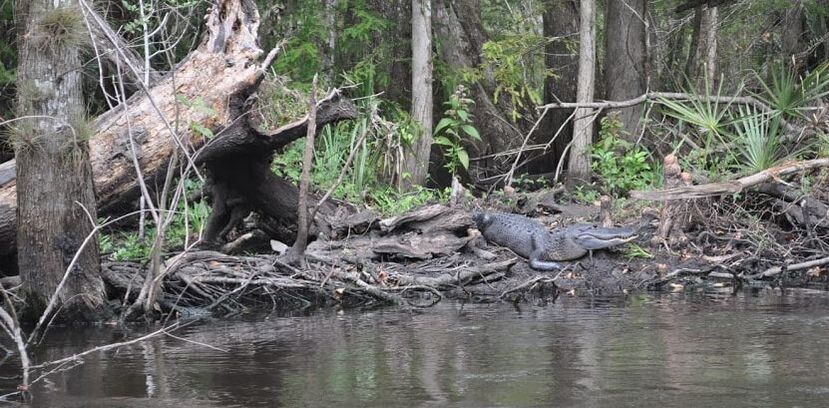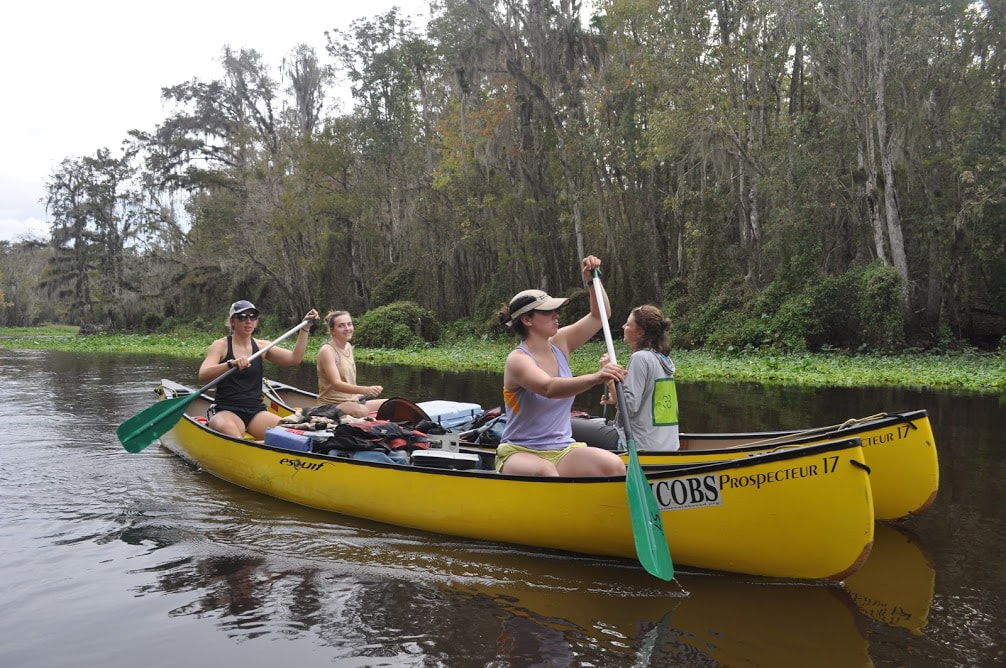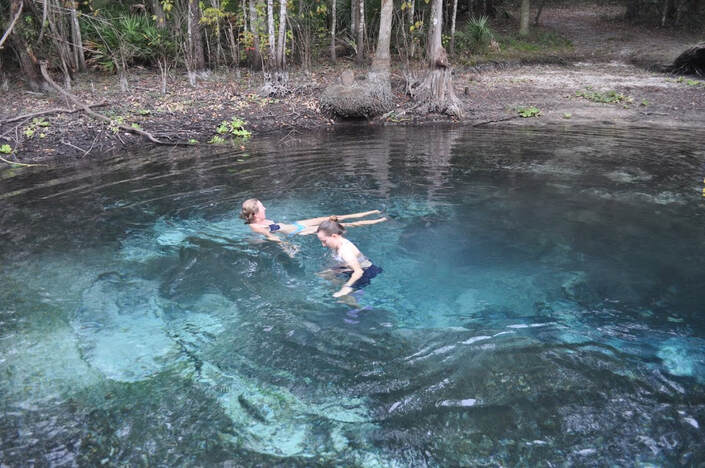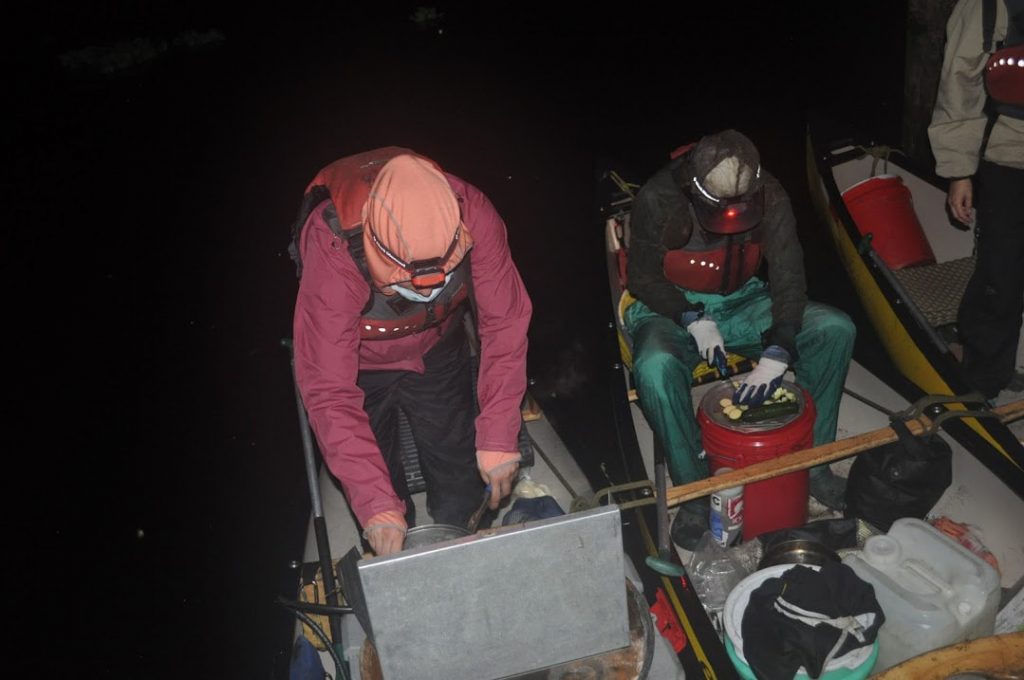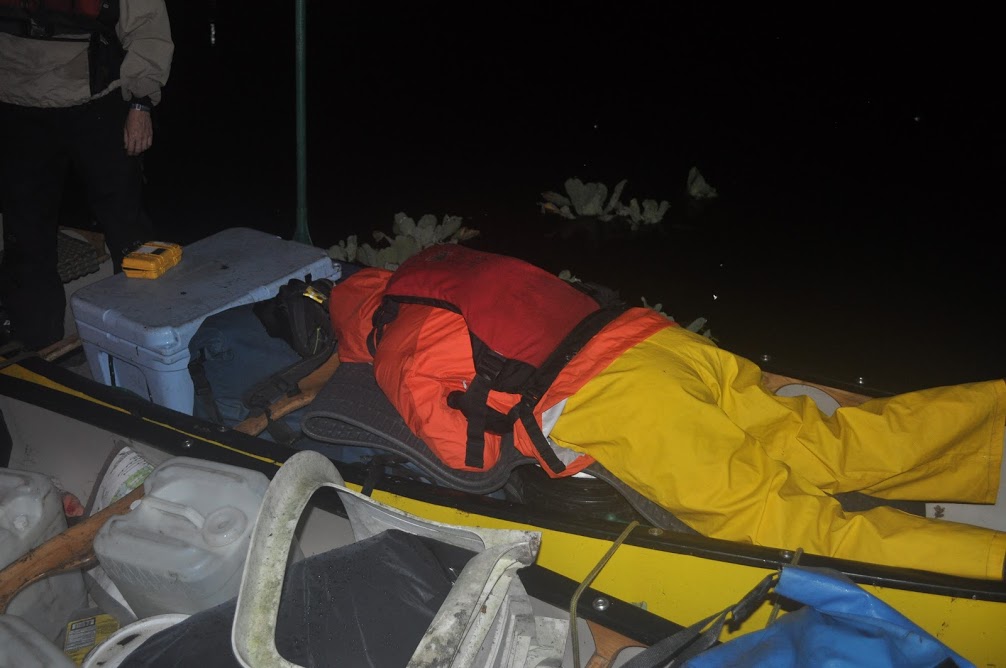 With our first mini canoe expedition behind us, we are moving on in our road trip! Today we head to Hollywood, FL to do service at the Hollywood office. This office is a home base for the family coordinators and instructors to work out of and do follow-up with students after the wilderness part of a FINS course. We are excited to learn more about this area of North Carolina Outward Bound School and to experience south Florida!