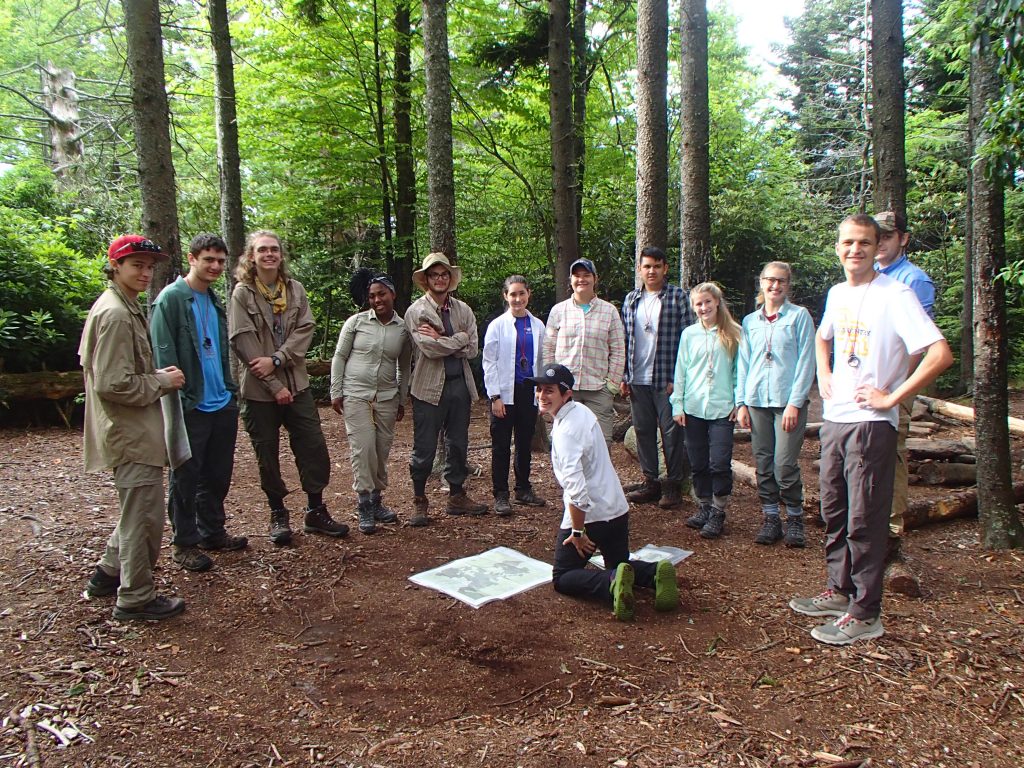 This summer, eight of Sampson County, North Carolina's brightest young people will prepare for their college careers in the same way: by embarking on a trying, multi-day wilderness expedition with North Carolina Outward Bound School in the Blue Ridge Mountains or the Outer Banks. Thanks to the generous support of The Simple Gifts Fund, these distinguished scholars will leave behind the comforts and conveniences of modern life to "train through, not for, the wilderness," before they arrive at their respective college orientations.
"This course will really allow me to explore my capabilities and push myself to do more than I normally would," anticipated one 2019 scholarship recipient. Along with technical outdoor skills like orienteering and campcraft, students also cultivate the "soft skills" required to thrive in a college setting like tenacity in pursuit, intellectual humility, and effective communication strategies.
Last year's scholars are reaping the benefits of Outward Bound as they complete their freshman year, passing their insights along to the next cohort. "When I was stressing at school this semester, I always said this is much easier than my summer kayaking with Outward Bound," said one student. Another University of Rochester rising sophomore reflected, "I can make an adventure out of whatever I do in life."
In addition to The Simple Gifts Fund's College Scholarship Program, The Foundation also supports enriching educational programs for K-12 students throughout Sampson County, including an NCOBS course for Sampson Middle School's eighth grade class—their Blue Ridge Mountains Backpacking Course. "Outward Bound's focus on active learning and on teaching skills like resilience, collaboration, and compassion seemed like a wonderful opportunity for the Foundation to expand on the mission of experiential-based learning opportunities for students in Sampson County," says Margaret Turlington, The Simple Gifts Fund Coordinator. This year marks the fourth annual, grade-level NCOBS expedition.
While the eighth graders complete a shorter course, their take-away lessons are profound and lasting. "I learned that if I put my mind to something and work hard for it, the reward is worth it," declared one Sampson Middle School student after course. Another summed up a familiar Outward Bound mantra, "I realized I have more in me."