Support NCOBS through fundraising
---
At Outward Bound, we are crew, not passengers, and that means, we need everyone's help if we are going to continue to change lives through challenge and discovery. Fundraising is just another great way you can support the school. Here are four easy steps to set up a fundraising page and get started!
STEP 1: NAVIGATE TO GIVE LIVELY
Give Lively is the online platform that North Carolina Outward Bound School is using for giving.
Click "I Want To Fundraise For This" on the campaign page, directly under the main image.

STEP 2: CONFIRM YOUR ACCOUNT
After creating your account, you should receive an email from Give Lively asking you to confirm your account. You will also need to confirm on the website. After confirming, use your email and password to login to Give Lively.

STEP 3: PERSONALIZE YOUR PAGE
Now it is time to personalize your page. These instructions include some suggested personalization, but this is your fundraising page to make your own and share your Outward Bound story.
Name on Page: This will autofill based on your account creation.

Add a Note: Use this space to tell your personal Outward Bound story.

Your Fundraising Goal: This will autofill to $500, but you can edit this field.

Profile Image: This will be a picture of you.

Hero Image: This will default to the campaign image. You can edit.
After filling out all this information, click the blue "Save" button. You will be sent to your fundraising page.
If you need to edit this page in the future, click "Edit Page" in the top right corner.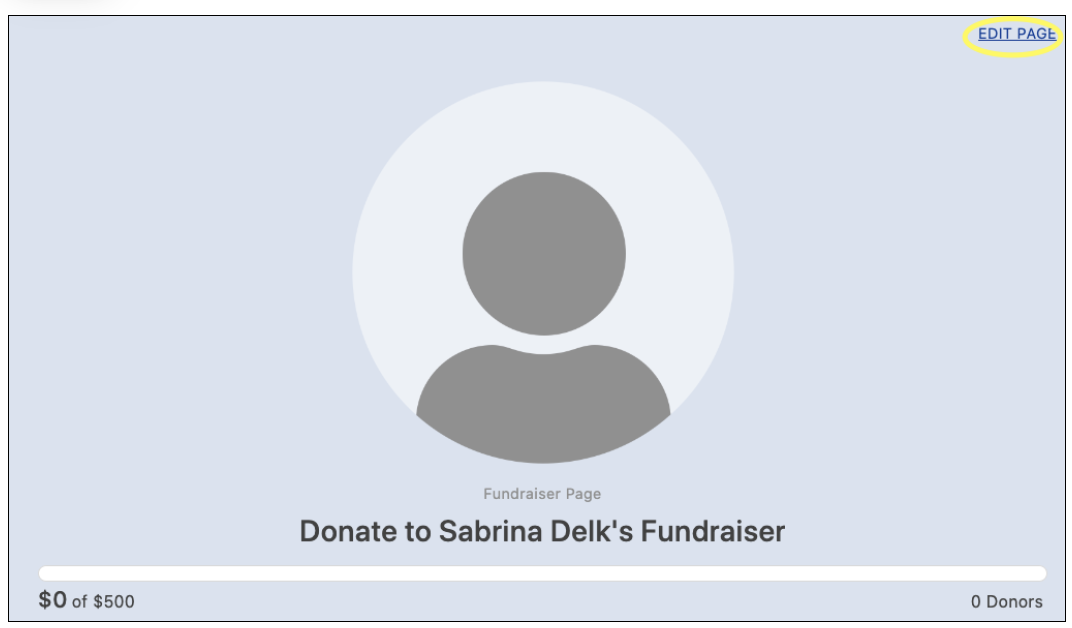 STEP 4: SHARE YOUR PAGE
Now that you have created your fundraising page, it is time to share it! Click the "Copy Link" button on your personal fundraising page. You can use this link to share your fundraising page on social media, text, or email.