Written by: Margo Nottoli
Whitney H. Montgomery, NCOBS Executive Director 2007-2020 
"Someone once said that Kurt Hahn was the 'moving spirit' of Outward Bound. 'Moving Spirit' is a better designation than 'Founder.' What Kurt Hahn caused to happen was larger than the program he created. It was larger than the educational methods he applied to solve the problems at hand. It was, above all, a renewal of social vision. Hahn infused others with a sense of heroic quest. In each of the schools with which he was associated, there was always, in the midst of those who were close to him, a sensation of having within their grasp a unifying aspiration with the power to strengthen individuals and transform social life. Kurt Hahn instilled a pervasive culture of aspiration that remains the essence of Outward Bound."
Thomas James, "Sketch of a Moving Spirit: Kurt Hahn"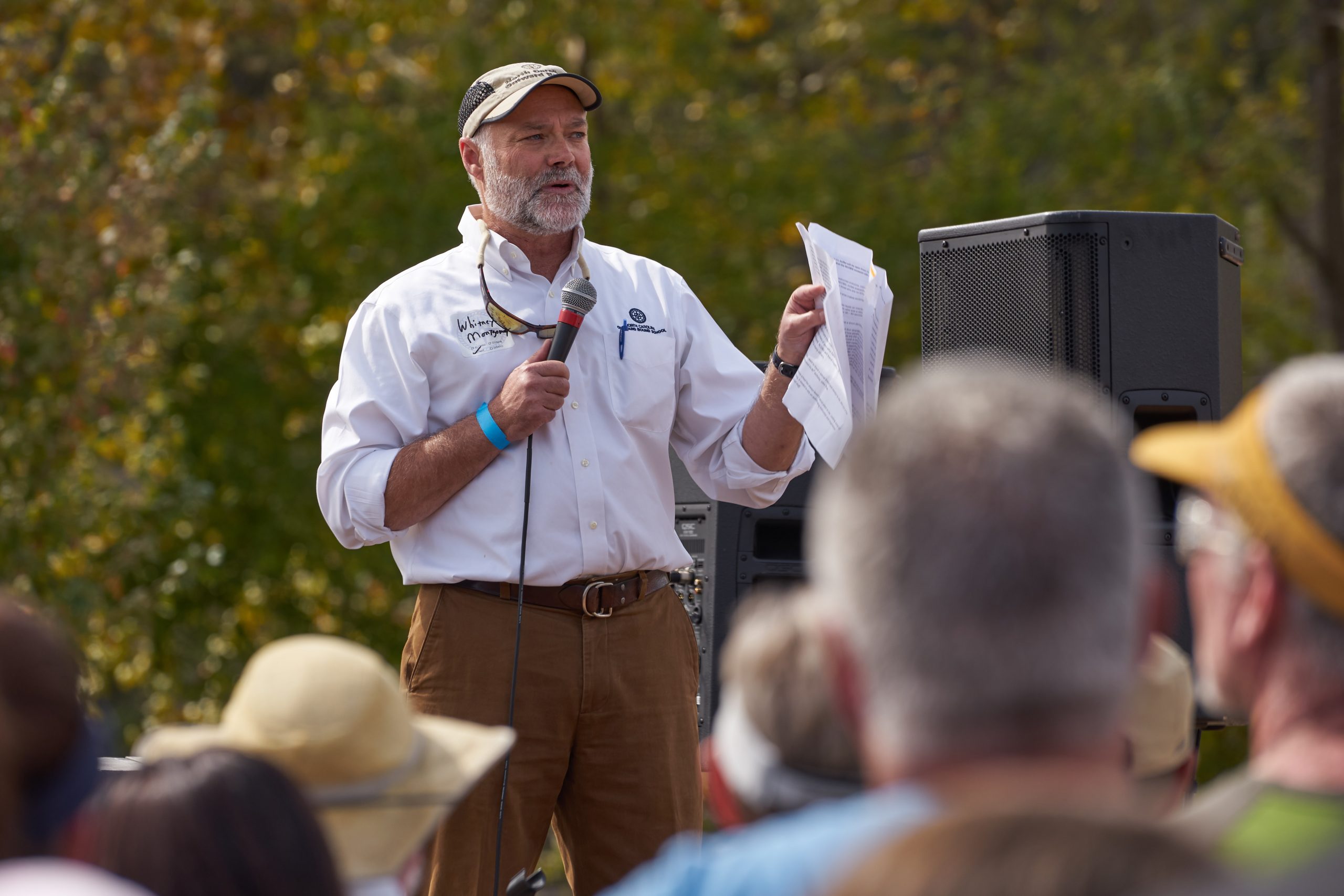 It was April 2007 when Whitney Montgomery began his tenure as North Carolina Outward Bound School's (NCOBS) executive director. The nation's financial indicators were bleak and pointed to the crisis that fully emerged in 2008. All of Outward Bound's wilderness schools except North Carolina had merged in 2005, and this new operating model was evolving. The short-term hurdles the School was to face were numerous. Undaunted by the challenges at hand, Whitney possessed the confidence, the business acumen, and the fortitude to tackle the issues and then to strengthen the underpinnings that sustain NCOBS to this day.
Whitney's tenure ended in December 2020, amidst a degree of upheaval that far eclipses his early challenges at NCOBS. Profoundly affected by a global pandemic and the nation's deep social unrest about persistent inequities, NCOBS is immersed in unprecedented times. As the School embraces these realities and seeks to find creative ways to adapt to the times so that it may, in Dr. Thomas James' words, continue to "strengthen individuals and transform social life," we draw inspiration from Whitney's legacy. Upon the solid foundation he secured for NCOBS, we pivot thoughtfully into our future. With immense gratitude, we reflect on the most noteworthy of the many accomplishments NCOBS has achieved under his leadership.
"My devotion to Outward Bound runs decades deep—from my time at The Home Depot where we encouraged every manager to embark upon the experience first-hand to our  Foundation's Outward Bound-inspired youth development program, American Explorers. The principles and values of Outward Bound have deeply influenced my personal and professional life­—and inspired my personal motto, 'There is no finish line.' Through the passion and generosity of Outward Bound leaders like Whitney Montgomery, millions of students—young and old—have embraced those same principles and values. For the past 14 years, Whitney has courageously guided North Carolina Outward Bound School. He has touched many lives and built a strong organization ready to face the future. I am honored to have had the opportunity to work with him for as long as I did."
Arthur Blank, Lifetime Director
---
"More than anything, Whitney will be remembered for his servant leadership by always putting the school's needs in front of his own," says Kent Satterfield, Chair of NCOBS Board of Directors. "He will always be credited for creating a strong future for NCOBS by growing resources to support staff and scholarships for students. We look forward to building on Whitney's incredible 14-year track record with a new leader who can discover what more is in our school as we plan for the next 50 years of offering students life-changing and life-affirming personal growth and discovery."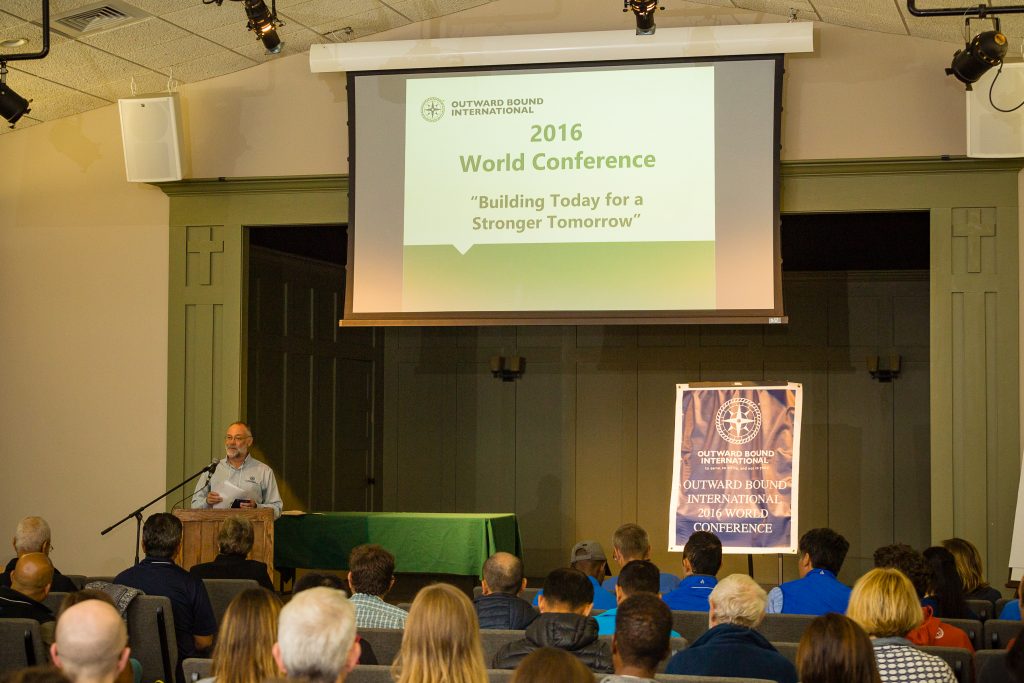 "When I reflect on Whitney's 14 years of service and leadership at NCOBS, so many things come to mind—his fortitude and strength in times of adversity, his deep sense of selflessness and compassion, his inherent instinct to 'step up' when needed. In all these ways, Whitney embodies the ideal of servant leadership. And then there's that laugh—his deep, distinctive belly laugh that lifts us up and lends perspective in both good times and bad. For all of these things, I will be forever grateful for Whitney and the profound impact he has had on our School."
Deb Caughron, Board Member 1999-2014
---
Whitney has been guided since the start by his conviction that "no education is complete without Outward Bound." When he arrived at NCOBS in 2007, the School counted a total of 58,580 alumni since its first course in 1967. Today, 184,508 alumni have experienced a NCOBS course. That is to say, 125,928 alumni have attended NCOBS courses during Whitney's tenure—a 68 percent growth in students served during his 14 years. The scope of this achievement serves as a "unifying aspiration" for future staff.
"Whitney's love of NCOBS and compassion for others made a deep impression on me from our very first conversation. Whitney has never faltered in working with me as a board member and encouraging me in my own personal journey of outdoor experiences. He has been steadfast in his dedication to the NCOBS mission and also thinks about the organization's future, including how the school could help more students from diverse backgrounds discover their inner strength."
Sonji Jacobs, Board Member 2015-Present
---
To leverage such remarkable growth in student numbers, Whitney developed a strategic focus on creative fundraising and partnership cultivation as a means to broaden the scope of the School's outreach. This approach led to growth in wilderness courses for veterans and struggling youth; the restructuring of community-based programming in Charlotte, NC and Atlanta, GA; and significant expansion in the diversity of students served by the school.
Some of the notable partnerships formed under Whitney's tenure include the Florida Department of Juvenile Justice; Boys and Girls Clubs of Metro Atlanta; American Explorers in Atlanta; numerous public, charter, and private schools in North Carolina, Georgia, Florida, Washington, D.C. and Pennsylvania; veterans' organizations such as 23rd Veteran; and the development of a critical alliance with the University of North Carolina – Chapel Hill's School of Education as well as its Center for Public Service.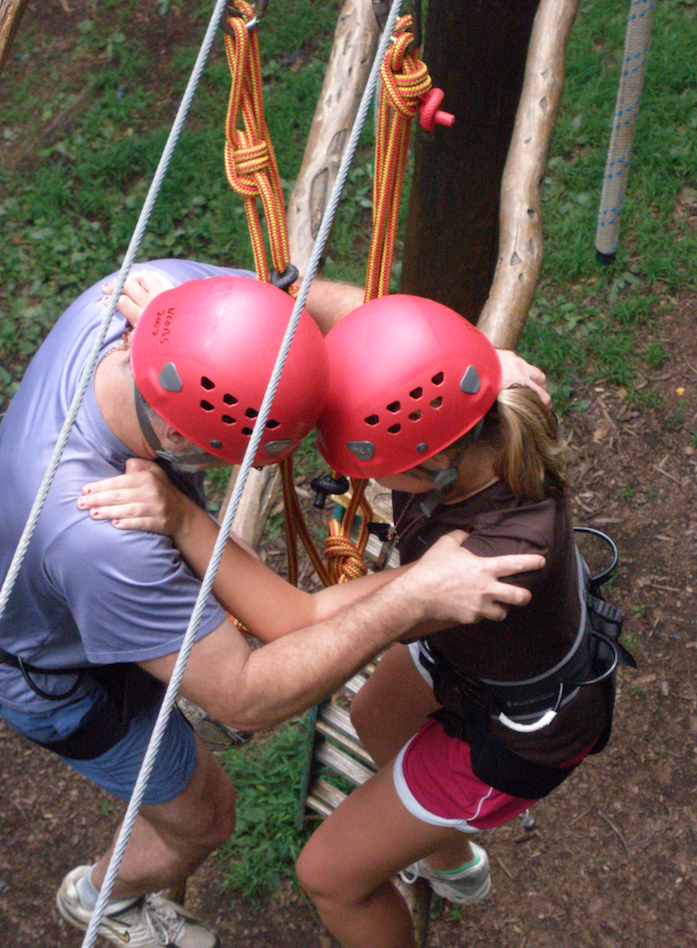 "NCOBS is a complex business and when problems arise you have to get creative to solve them.  The Charlotte Unity Program went through a funding crisis following the recession in 2008-09 as individual donations became harder to raise.  Rather than cut the program, Whitney encouraged us to find other ways of forward funding it and to make it less dependent on individual giving.  We met as a group and the RiverBound Trail Race Series was launched.  Whitney staked us with some seed capital and then backed up his confidence in us by driving down from Asheville to be with us in Charlotte as a member of the team on Saturday mornings.  In subsequent projects for the School—the Outward Bound disaffiliation, the capital campaign, the rebuilding of the Everglades basecamp Sunset Island—I've watched Whitney take the same approach. He identifies a problem, thinks creatively about solutions, and then backs it up with personal involvement."
Amos Beason, Board Member 2010-2019
---
From 2011 to 2012, during a time of transition for Outward Bound in the United States, Whitney served as the first Executive Director of the Outward Bound Services Group while remaining at the helm of NCOBS. This national marketing arm led the recruitment of students for Outward Bound wilderness courses, which ensured enrollment during a critical period and increased the long-term stability of the country's legacy wilderness schools. Recently, he served again as an Interim in this role while fulfilling the NCOBS Executive Director responsibilities.
"From the Great Recession to the national Outward Bound dis-affiliation, through the wonderful celebration of our School's 50th anniversary, Whitney's leadership has been forward-focused, steady, and remarkable. He embodies "service above self," always answering the call to help, having twice served in interim national Outward Bound roles while continuing to fulfill his responsibilities as our Executive Director. I admire his compassion, and his courage, in making the needed yet unpopular decisions that are part and parcel of leadership. Our School is fortunate he has been our leader."
NCOBS Board Member and Board Chair Kent Satterfield
---
As part of NCOBS' year-long 50th anniversary celebration in 2017, Whitney led a fundraising campaign that secured $12.8 million, greatly exceeding the School's original $10 million campaign goal. At the end of the fiscal year 2006, NCOBS' endowment sat at $8.2 million—a number that was to shrink to $5.5 million by 2008. At the end of the fiscal year 2020, the endowment reached $16,363,923 million. This milestone of accomplishment ensures scholarships, base camp maintenance, and staff support for NCOBS in perpetuity.
"For the past 14 years, you have put your heart and soul into NCOBS.  Your commitment has transformed NCOBS into one of the premier experiential wilderness organizations in not only the country but the world.  I could continue with the accolades related to fundraising, too, but the bottom line is that you have made your mark on the school we all love and cherish."
Gordon Caudle, Board Member 2008-Present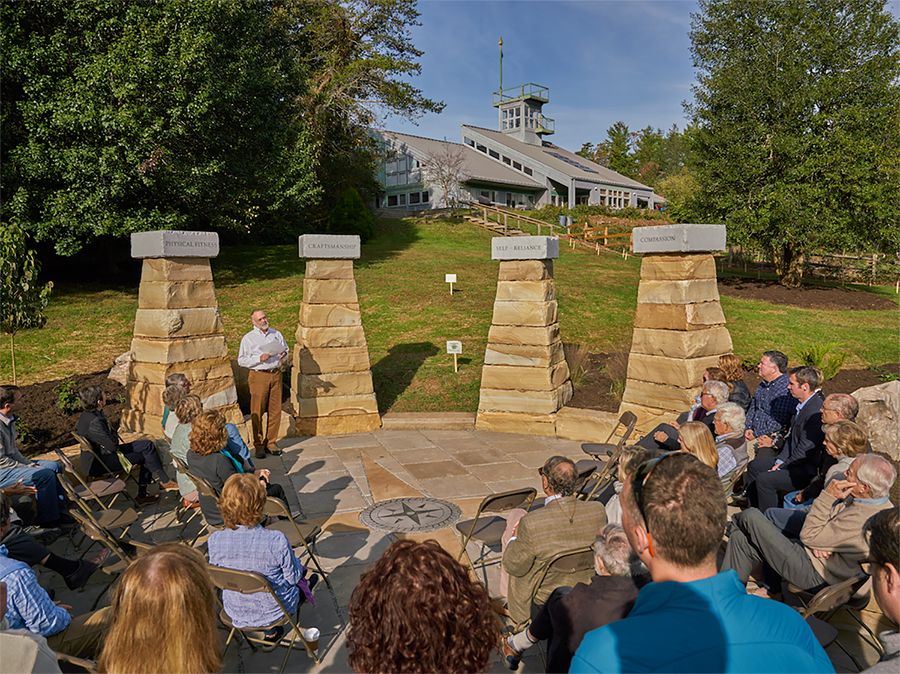 "Outward Bound is an amazing organization, and the North Carolina Outward Bound School continues to push many boundaries in how we deliver experiential education programs to inspire individuals to care for themselves, and others, through challenging experiences in new environments," Whitney notes. "Our staff are among the finest in the world, and our culture of safety is strong. It has been an honor to serve alongside hundreds of field and administrative staff, dedicated volunteers, and board members. NCOBS has built a rock-solid foundation, managing well the tension between idealism and fiscal sustainability, and now it is time for new leadership to leverage those strengths with new approaches and ideas for a vibrant future."
With deep respect, and utmost gratitude, we honor Whitney—a leader imbued with the spirit of "heroic quest." The attainment of these accomplishments has been no less.
"What does it say of the mettle of this man, whose first task at NCOBS was to steer us through the Great Recession and now, his last, the turbulence of a global pandemic. Whitney began his tenure as it will end—navigating unprecedented threats to NCOBS.  He leaves us strong, with resources for this epochal time, and the courage and confidence to succeed. That is the mark of this man's mettle."
Marjorie Buckley, School Founder and Lifetime Director