By Nicole Fava
Seventeen-year-old Jalael Edwards of Waccamaw High School is one of 13 Georgetown County, SC School District students that traveled to the Florida Everglades in December for a seven-day canoeing adventure hosted by North Carolina Outward Bound School. The expedition, which is part of Helping Hands of Georgetown's Youth Empowerment Program (YEP), was life-changing for Edwards and his group.
"We faced many new challenges," he explained. "We paddled long distances, used a map and compass for navigation, and set up tents and supplies." During the expedition, his team bonded together as they worked to accomplish their goals. "We argued, strategized, explored, and made mistakes. I grew from a depressed and anxious person to creative and exploratory."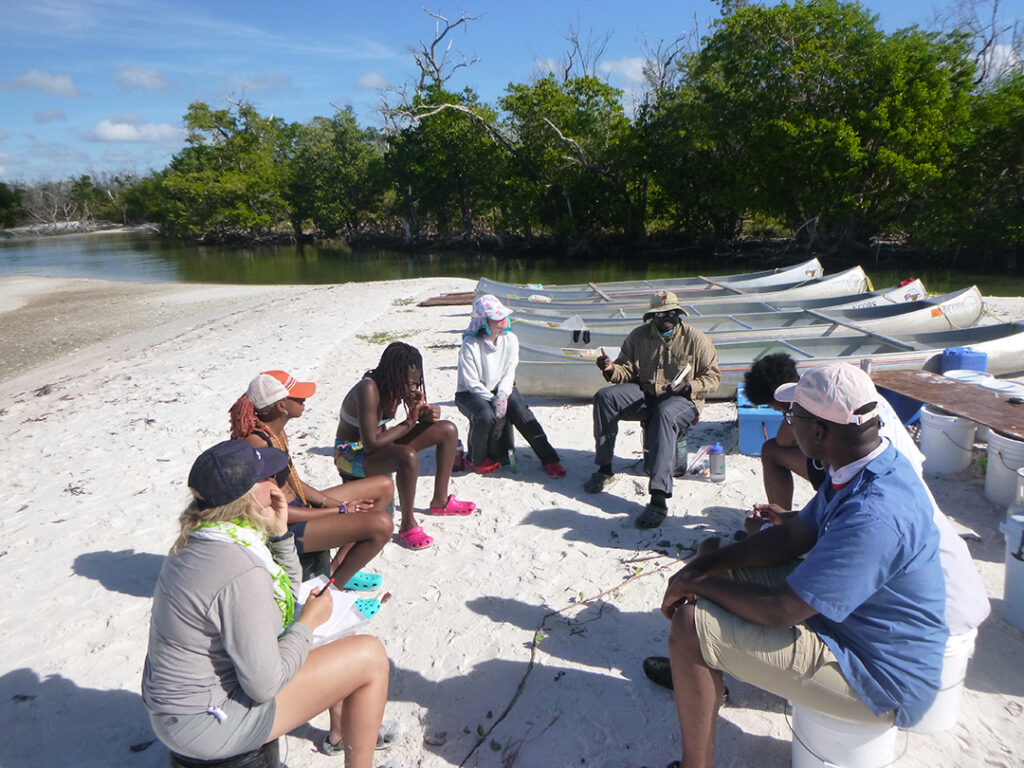 Braelyn Garman of Carvers Bay High School, who also attended the Outward Bound course through YEP, explained how something like canoeing could help with her self-confidence. Each day her group chose a different person to navigate and lead the group. Garman helped navigate her group a lot and by doing so, learned to trust herself. "Sometimes I had very low confidence about the direction we were paddling," she said, "but I was always right because I paid attention to the charts. It taught me that I should be confident in myself if I spent the time preparing for the decision."
Helping Hands of Georgetown, Inc. was established to offer "hope, help, and change" to Georgetown County residents with job training and youth empowerment. The program helps meet the everyday needs of residents by combating food insecurity, offering support in paying utility bills, and providing dental care, while working to relieve generational and situational poverty in the long term.
In 2018, the nonprofit added one more program to its extensive list of community support, the Youth Empowerment Program (YEP). The program helps prepare Georgetown County School District high school sophomores, juniors, and seniors for life after graduation by helping them identify a career path; prepare for the workforce, join the military or go to college.
One of the many tools YEP uses for preparing these students for life beyond high school is attending an Outward Bound course. While on Outward Bound, YEP students discover their strengths and weaknesses, learn to adapt to new and unfamiliar situations, discover the importance of working together, and gain a better outlook on their lives.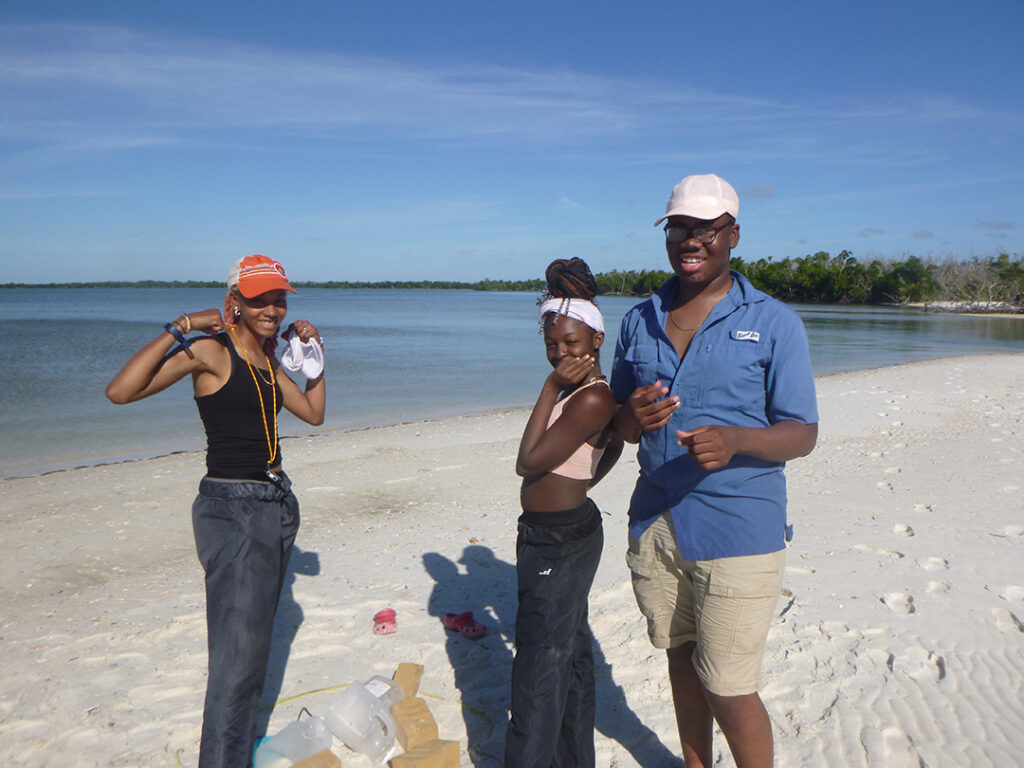 The partnership between Helping Hands and NCOBS began four years ago when former Helping Hands Executive Director John Bush was given information about Outward Bound from his daughter who had been instructing there at the time. Knowing the reputation of the program, Bush was interested in having a group of high school seniors who were about to graduate but were not college-bound, go on a course. The five-day wilderness course was a success and each year after the two nonprofits have been building off of that success, increasing the program length to seven days and even incorporating a virtual Outward Bound program in place of an in-person one at the beginning of the pandemic in 2020.
Program Leader of YEP, Tasha Smith, understands the power that a challenging program like Outward Bound can have on the lives of youth.
"The two subjects our students have shared that concerns them the most are fear and failure," explains Smith. In a structured Outward Bound setting, students fail and succeed multiple times a day, always learning and adjusting. Smith hopes that through the expedition students realize that they can overcome anything.
After his own Outward Bound course, Edwards knew that it would have a lasting effect, "I finally came out of hiding at home and took the initiative to get my life back in order. I'm proud of myself," said Edwards. "I'm sure 20 years from now I'll remember that this trip made me a better person in almost every way."