Creating space and belonging for all in the outdoors.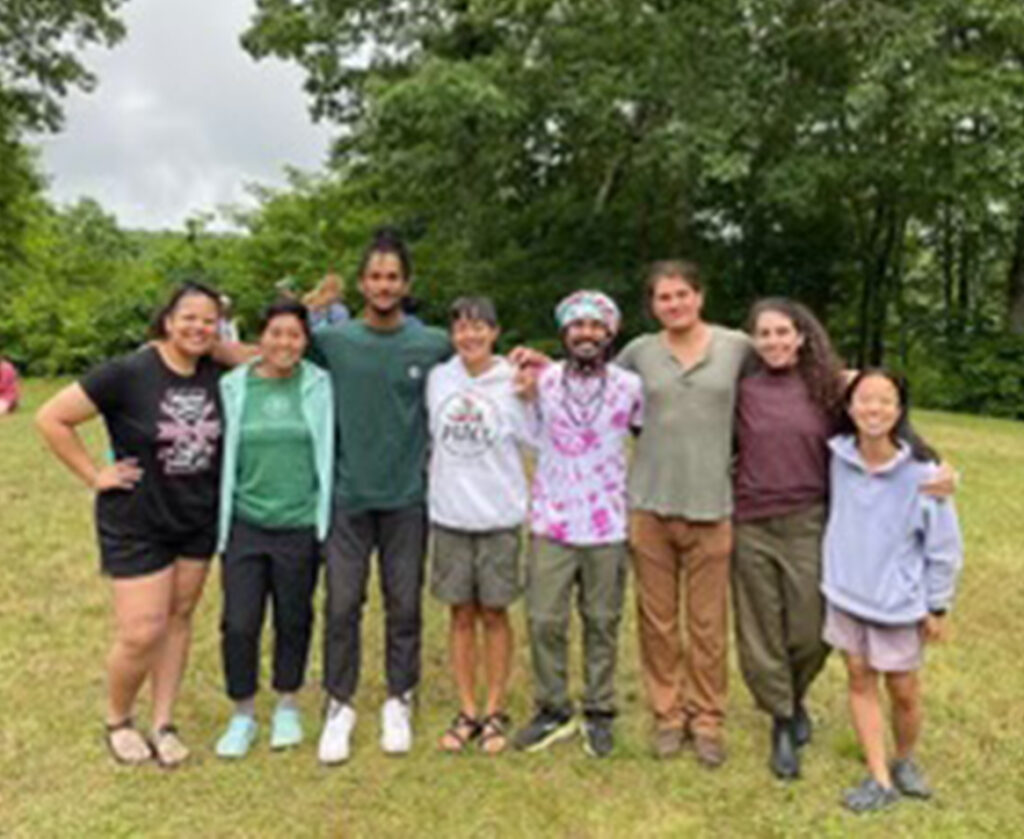 North Carolina Outward Bound School (NCOBS) students and staff come from across the country, and sometimes the world, to be part of life-changing programs. Our people are as diverse as the environments we work in and the types of programs we offer. To truly meet our students where they are, NCOBS is committed to remaining culturally relevant to the staff, students, and partners we serve and to do so in innovative ways as leaders in the outdoor education industry.
One way NCOBS is reaching that goal is by offering more experiential education leadership opportunities to underrepresented communities. In 2022, to provide professional development opportunities for Black, Indigenous, and People of Color wanting to pursue or further their careers in the outdoor education industry, NCOBS launched the Fellowship for BIPOC Staff. The purpose of the Fellowship was to increase diversity in the outdoor professional community and provide an affinity space for training and development. NCOBS hopes to retain as many of these new staff members as possible so that the students we serve can better see themselves reflected in our instructor population. Eight individuals completed the BIPOC Program in its first year, with five returning this year to join the School in roles beyond the Fellowship. 
Being the first of its kind at NCOBS, the program did have some learnings in its inaugural year. One point of feedback was the need for a dedicated staff member to lead the charge so that the Fellows have a direct line of contact. In May 2022, NCOBS hired Brianna Ashley as the first BIPOC Staff Program Coordinator to meet that need.
As we prepare to welcome the next wave of Fellows to our Western North Carolina (WNC) base camps, to ensure its continued success, Brianna has been busy setting up new processes for the program. Luckily, she squeezed us in for a quick question-and-answer session to tell us about this exciting program.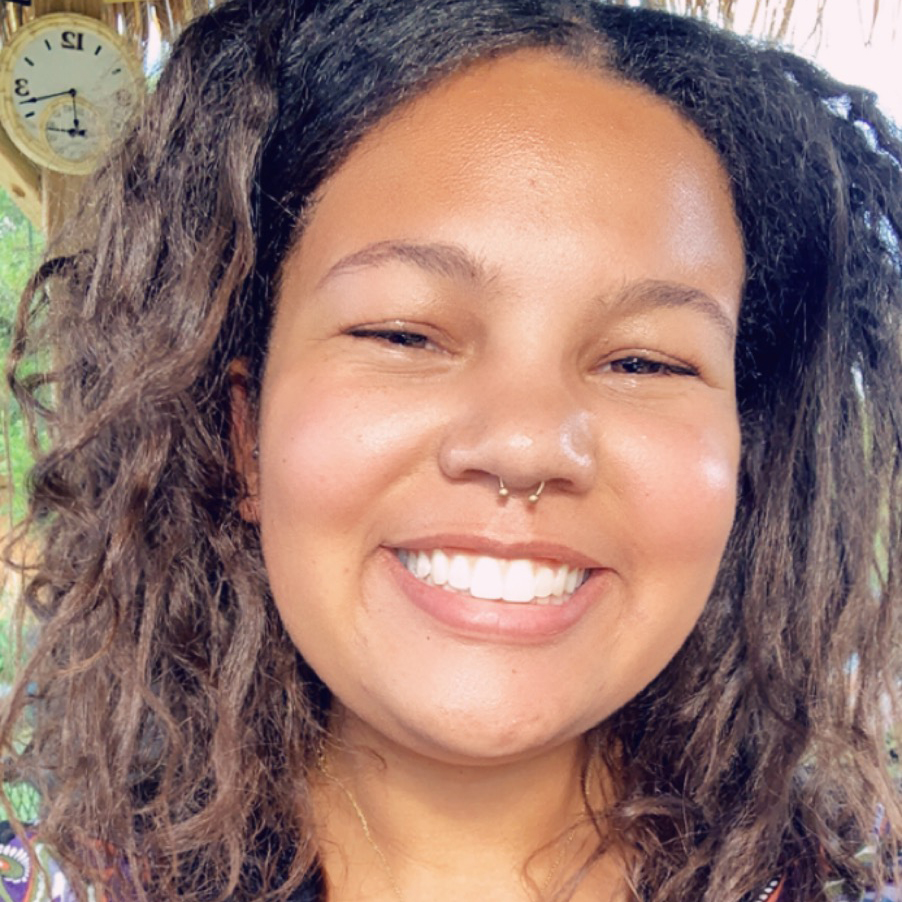 Tell us about you!
ᏏᏲ (Siyo – Hello)! I joined the NCOBS team in May of 2022 after earning my master's in environmental studies, Indigenous knowledge, and environmental education at the University of Oregon. My identities are a big hodgepodge of being a proud Alaskan, a member of the Eastern Band of Cherokee Indians, and, as my dad would put it, Afro-lachian (a fun play on Appalachian). Simple pleasures always include drinking coffee out of handmade mugs, camping near rivers, and cuddling with my giant puppy, Marshmello.   
What interests you in working with NCOBS and, more specifically, the BIPOC Fellowship?
I love the joy and confidence NCOBS produces in its students and staff while exploring the spoils of my ancestral lands, Western North Carolina. It has always been a passion of mine to make the outdoors accessible again, to break down any barrier or obstacle preventing historically marginalized folks from recreating outside safely! The BIPOC Fellowship does that. We are rewriting what the "average" recreationalist looks like and building a community that is inclusive, safe, diverse, and accessible.
What are you most looking forward to in your new role?
To cultivate some great, wholesome relationships and see people (re)fall in love with our sacred lands.
Speed Round: Tell us about the program.
How many fellows will we have this year?
This year we're going to have 5-6 brand new fellows. They come from far and wide!
How long is the program?
The Fellowship for BIPOC Staff program is six months long and takes place from April-October. It'll run concurrently with our mountains season.
What are the goals of the Fellowship?
To create pathways into the outdoor experiential education field for BIPOC-identifying folks and provide safe spaces for cultivating relationships. 
What are some of the learnings from the first year that you guys are trying to incorporate this year?
One big thing is to connect with our community more. A lot of us Fellowship alumni found comfort in our WNC BIPOC communities, whether it be rock climbing, mountain biking, or just going for nature walks. We thrive in spaces where we see ourselves grow.
How can NCOBS stay relevant in this changing world?
We need to continue to pass the microphone to underrepresented communities, to make room at the table for those who haven't fit in with the status quo, and to stay adaptable, flexible, and humble.
Why do you think the Fellowship is important as we look towards our future?
Our youth are the future, simple as that. This Fellowship goes to show that everyone belongs in these spaces. The future is ever-changing and progressing forward unapologetically.