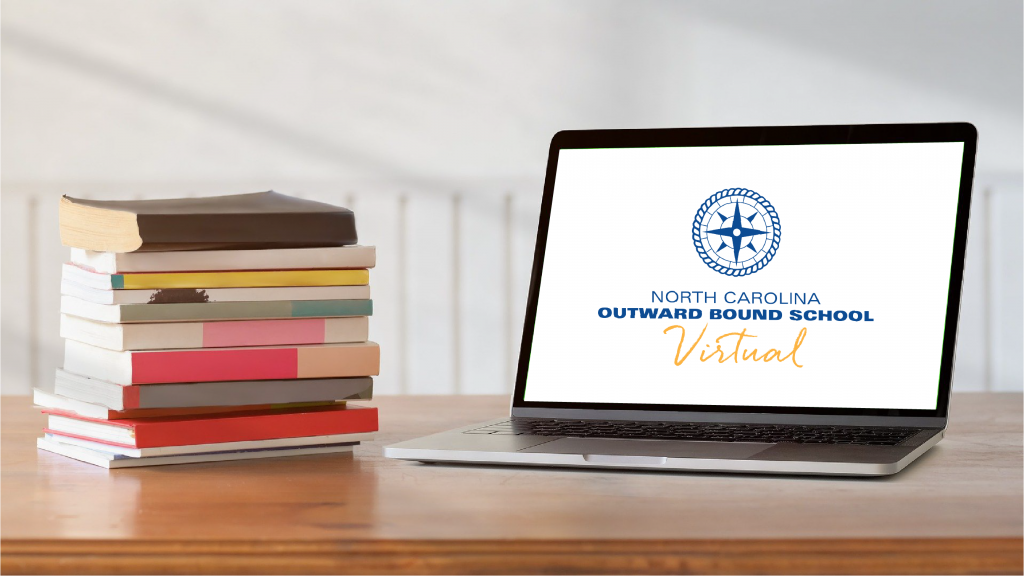 Written by: Nicole Fava
Covid-19 has upended the landscape of education for schools, educators, parents, and students. Once bustling centers of community, schools have rushed to adopt health guidelines and restrict the number of hours spent learning in-person, and, if possible, to do so online.
For organizations rooted in experiential learning, this time has been especially difficult. As a leader in the field, North Carolina Outward Bound School (NCOBS) met the challenge by adapting quickly, so they could continue to deliver high-impact programs. Like so many other institutions, this has meant utilizing a virtual classroom.
"When the pandemic hit, we were suddenly being asked to stay home and physically isolate. Both restrictions made our wilderness expedition programs impossible," said Sarah Goldman, Virtual Program Director at NCOBS. "We had to take a look at our programs and figure out how to deliver the same life-changing programs we are known for from a distance so that we could continue to serve our partners and our mission."
One such NCOBS partner is Evergreen Community Charter School. For 14 years, the two organizations have been working together to provide fun, dynamic, experiential learning programs for Evergreen's students. Each year, the 8th-grade class attends a four-day backpacking and rock-climbing trip with Outward Bound as a culmination of their middle school experience and an opportunity for students to practice their leadership and teamwork skills before they head off to high school.
These in-person wilderness programs will continue, but, for now, the two organizations are taking advantage of the safety requirements and trying something they've never done before. They're taking their expeditionary learning virtual. This fall, Evergreen's entire 7th-grade class is taking part in Outward Bound's new, virtual learning sessions. "We chose the 7th grade because they seemed to be struggling the most with connection and they were the least engaged in online learning. The 7th graders didn't even get to meet their teachers in person before the pandemic hit, so there has been a disconnect.," said Jen Watkins, Associate Director of Grades 5-8. "The expeditionary learning style that Outward Bound provides pairs perfectly with Evergreen's grounding in EL Education standards in which we engage students in work that's challenging, adventurous, and meaningful to provide authentic learning."
Due to virtual learning, instruction time has diminished significantly. With so much important curriculum to transfer to students in a small window of time, online schedules don't allow a lot of space for social-emotional learning, like community building or teamwork initiatives.
"This is where NCOBS comes in," says Goldman. "We're offering an additional piece to Evergreen's learning that gives students a break from the "classroom" and allows them to connect and work on themselves in a fun, engaging atmosphere. This ultimately makes them better learners in a virtual environment."
The program has yielded positive results, with students saying they felt like the sessions were interactive and allowed them to participate more openly. One student said, "I learned to look deeper into myself and find words to describe myself, which I rarely do." Another said they learned to be a good group leader.
"Seeing student responses to the activities has been eye-opening for me as a teacher," said Jesse Wharton, a 7th and 8th Grade English Language Arts Teacher at Evergreen. "They really are building community in this virtual space. I am able to transfer their learning into my own virtual classroom to encourage further participation and collaboration."
>>LEARN ABOUT OUTWARD BOUND VIRTUAL PROGRAMS