The North Carolina Outward Bound School (NCOBS) will begin a national search for a new leader following the announcement of Executive Director, Whitney Montgomery, on his plans to retire by the end of 2020.
Founded in 1967, NCOBS is dedicated to experiential learning in various wilderness areas and in the cities of Atlanta and Charlotte. It is one of the largest charters of the Outward Bound network of schools in the United States.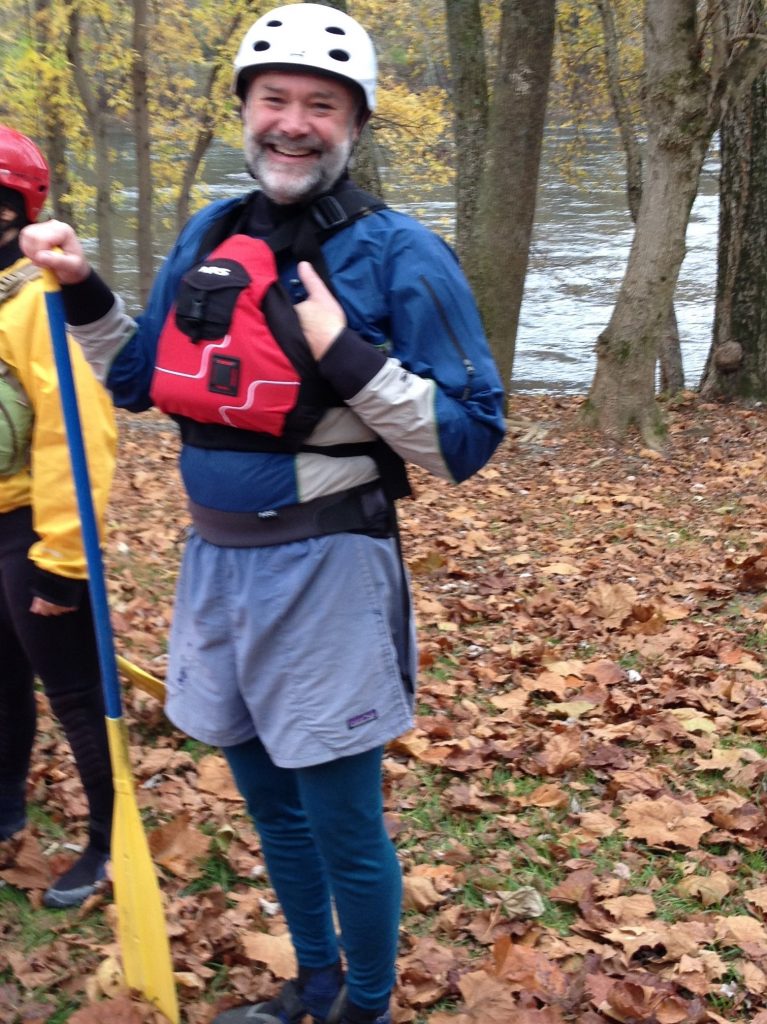 Since joining NCOBS as Executive Director in April 2007, Montgomery has led the school through sustained growth by every measure. Under his leadership, the school's endowment has nearly quadrupled, providing more than $1 million annually in perpetuity to provide scholarships for students from diverse socio-economic backgrounds, and to provide enhanced resources for field staff.
During a time of transition for Outward Bound in the United States in 2011-12, Whitney served as the first Executive Director of the Outward Bound Services Group while remaining at the helm of NCOBS.  This national marketing arm led efforts to recruit students for wilderness courses ensuring enrollment at a critical time and increasing the long-term stability of the country's legacy wilderness schools.
As part of NCOBS yearlong 50th-anniversary celebration in 2017, Montgomery led a fundraising campaign that secured $12.8 million, greatly exceeding the school's original $10 million campaign goal. Throughout his tenure, he also raised much-needed funding and oversaw critical infrastructure improvements at the school's Table Rock and Cedar Rock base camps in North Carolina and Sunset Island in the Florida Everglades, as well as for a complete renovation of the school's town office in Asheville, N.C.
"More than anything, Whitney will be remembered for his servant leadership by always putting the school's needs in front of his own," said Kent Satterfield, Chair of the Board of Directors. "He will always be credited for creating a strong future for NCOBS by growing resources to support staff and scholarships for students. We look forward to building on Whitney's incredible 14-year track record with a new leader who can discover what more is in our school as we plan for the next 50 years of offering students life-changing and life-affirming personal growth and discovery."
Satterfield said the board will name an interim executive director and will engage a national firm to lead the search for a new executive director.
Montgomery said he is most proud of how he and the NCOBS team greatly expanded and strengthened the reach and impact of NCOBS by implementing a strategic focus on fundraising and partnership cultivation, leading to the development of new wilderness courses for veterans and at-potential youth; community-based programming in Charlotte, NC and Atlanta, GA; and significant growth in the number and diversity of students served by the school.
Some notable partnerships formed under Montgomery's tenure include the Florida Department of Juvenile Justice; Boys and Girls Clubs of Metro Atlanta; American Explorers in Atlanta; numerous public, charter and private schools in North Carolina, Georgia, Florida, Washington, D.C. and Pennsylvania; and veterans' organizations such as 23rd Veteran. In addition, NCOBS formed a critical alliance with the University of North Carolina School of Education to deliver experiential education and teaching professional development for educators as well as students of the Center for Public Service.
"Outward Bound is an amazing organization, and the North Carolina Outward Bound School continues to push many boundaries in how we deliver experiential education programs to inspire individuals to care for themselves, and others, through challenging experiences in new environments," Whitney said.  "Our staff are among the finest in the world, and our culture of safety is strong.  It has been an honor to serve alongside hundreds of field and administrative staff, dedicated volunteers, and board members. NCOBS has built a rock-solid foundation, and now it is time for new leadership to leverage that for the future with new approaches and ideas."