Course: Blue Ridge Mountains Backpacking to Outer Banks Sea Kayaking
Course Length: 28-Day
Dates: 6.8.19-7.5.19
Activities: Backpacking, Whitewater Canoeing, Rock Climbing, Sea Kayaking
Financial Aid Availability: Scholarships are available for this course. Participants may also apply their AmeriCorps Award.
Course Details: Designed for adults, this new 28-day Blue Ridge Mountains to the Outer Banks Course works particularly well as a bookmark between life's chapters. Whether between school and work, university and graduate school, between semesters, or post-AmeriCorps, this program takes participants out of their comfort zones and into a place of growth and possibility. Self-discovery takes time. After 28-days of digging deep and pushing yourself and your crew, you can expect to come away knowing exactly what you can offer as a person and as a teammate.
---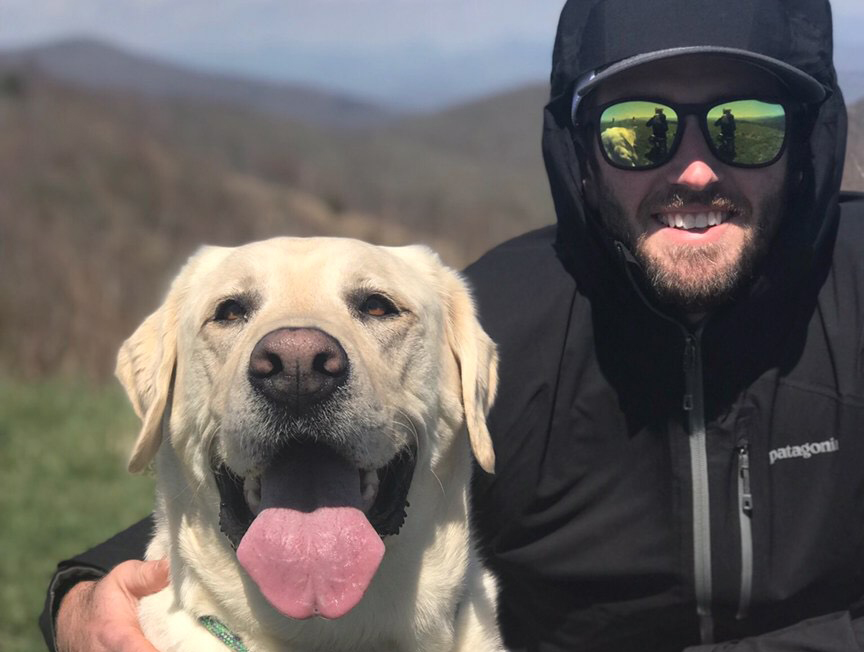 Instructor Course Interview:
George Bowra
George Bowra, Instructor for NCOBS in both course areas explains some of the less obvious benefits of longer programs.
What about this course appeals to you as an instructor? 
I love instructing long courses. While the challenges of instructors and students differ, I learn just as much about myself as the students. I feel I am the best version of myself when I am out in the field for weeks at a time and I think students do, too.
What are some unique challenges or features in the course area?
In the mountains, besides the challenge of waking up and hiking each day, you also have the chance of Mother Nature not making it easy. You might have rain and storms, but that makes the days that are sunny and beautiful that much better! You get to hike through one of the oldest mountain ranges in the world, see incredible views, whitewater paddle on the world-famous French Broad River, and multi-pitch rock climb in Pisgah National Forest. What more could you want! 
In the Outer Banks, the sun, heat, and sand can produce their own challenges, but the Outer Banks are beautiful. You will have the opportunity to see wild horses, stingrays, crabs, and gorgeous sunsets.
How can participants expect to grow from this experience? What outcomes can be expected?
As humans, we're not supposed to live every day on this Earth in our comfort zones. When you step out of your comfort zone and begin pushing and challenging yourself, you find out a lot about who you are. As the Outward Bound founder, Kurt Hahn said, "there's more in you then you know." Your stretch zone is the place where you learn the most about yourself, where you want to go in life, and how to work as part of a team. You can expect to come off of course feeling refreshed, with a new sense of purpose, less complacency, and a willingness to step up to challenges faced in your everyday life. The memories and people you meet will stay with you for a lifetime. 
What are some less obvious benefits of a long course? 
Gratitude, community, compassion, and craftsmanship — to name a few. You will meet lifelong friends, travel and camp in some very remote and astounding places you probably wouldn't have been able to get to alone. The food might even taste better when you get home 😉