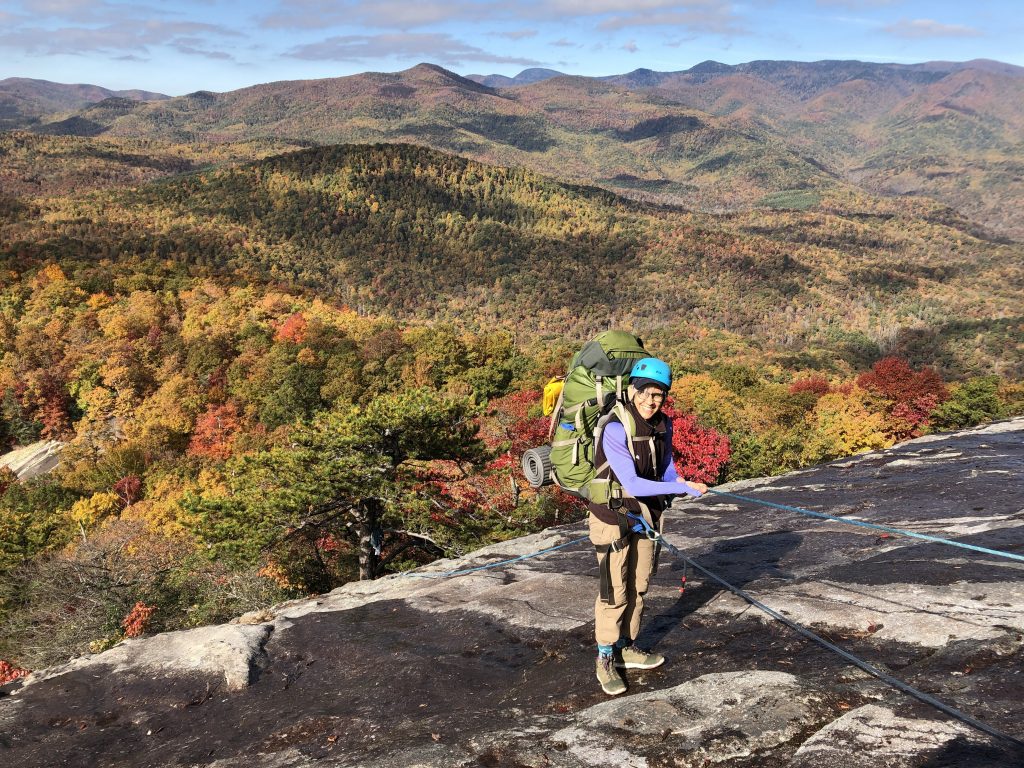 Fall is Educator's Season at NCOBS: Back to School in the mountains for Pattern Interrupts and Pattern Establishment 
---
"Adventure is activity on one's personal frontiers."
Frank D. Bell, Founder of Camps Mondamin & Green Cove in Tuxedo, NC
---
We all know about the "back to school" trope that surfaces every year as part of the rhythm of education-life in America, but for many teachers and teachers-to-be this year, it has been "back to the mountains." 
North Carolina Outward Bound (NCOBS) is renewing its historical  commitment of serving educators by offering short courses in the fall season that allows teachers and school leaders to directly experience the transformative power of experiential education and return to their schools renewed and recharged to apply it in sustainable ways.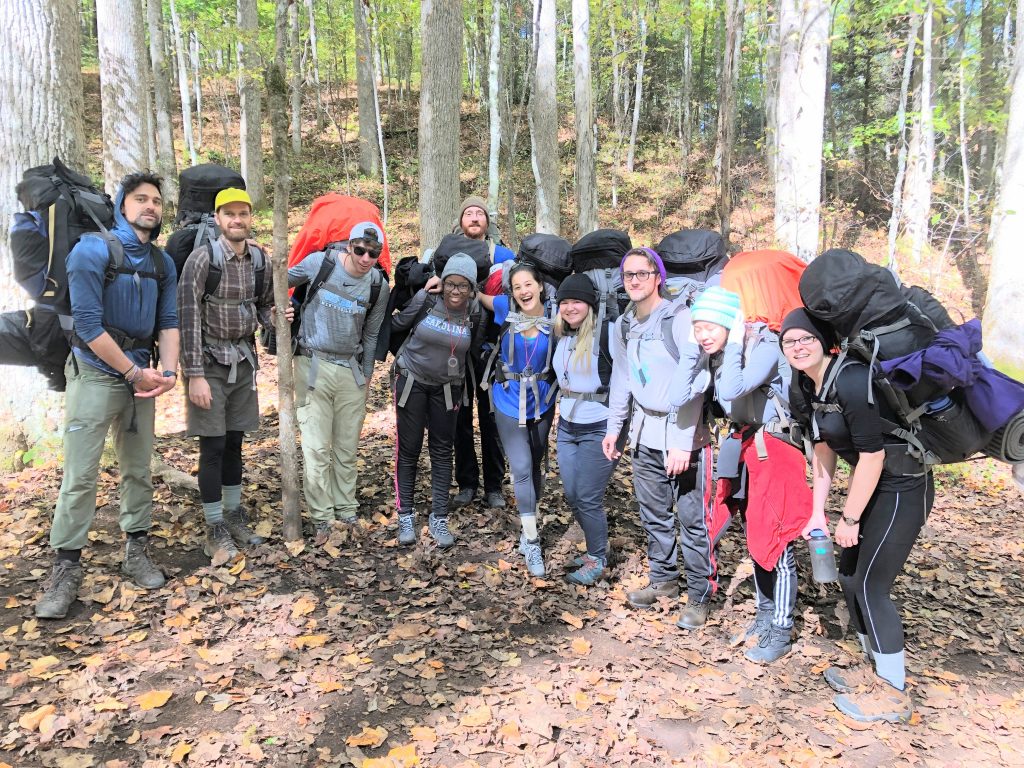 Over several weekends this fall, teachers and school leaders were able to step away from their schools and experience what William James called a "pattern interrupt": to forego the usual patterns of work and home life and go on mini expeditions into the fall mountains. There, they dug deep into personal challenges in nature and the connection with other kindred spirits in applying the lessons of those challenges to their classrooms and schools. 
---
"The course was the single most powerful professional development experience I've ever had (and I've had a lot of professional development!). Thank you so much for extending this offer. It was life-changing. I am not the same person I was when I arrived last Saturday. So many internal shifts happened, and I learned so much about others and about myself. It was wonderful." 
Florida Teacher after an Educators Course
---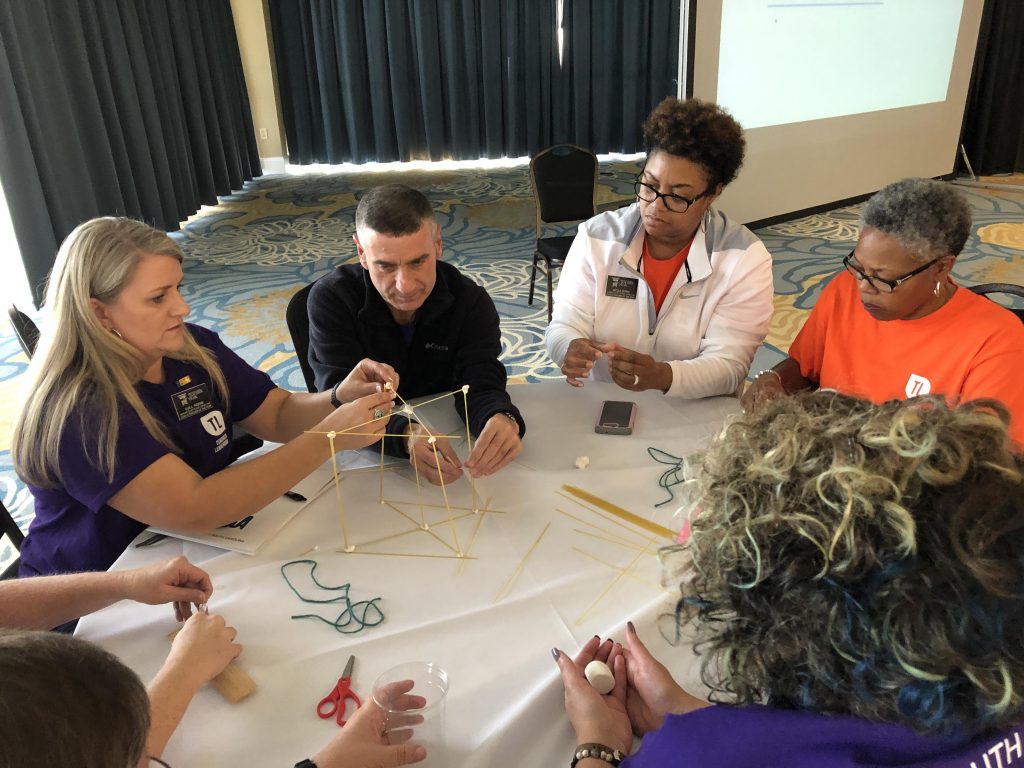 From September to November, NCOBS served over 200 teachers on seven courses in the NC Mountains, both in retreats at Table Rock Base Camp,  and in workshops for South Carolina Teachers of the Year in Myrtle Beach, SC. We've served student teachers in the UNC Masters of Education program, and teachers and school leaders from over 100 public, charter, and independent schools from Florida to Philadelphia. 
An important qualification for all these courses is the unifying theme of creating learning situations of perceived risk and reward. These learning situations happen not only in high adventure activities outdoors but in workshop sessions with computers and manipulative exercises, where we encourage teachers to step outside their comfort zones, nudge a little further forward in their personal frontiers, and do so in a supportive environment of other teachers who appreciate what that great educator, Bruce Springsteen said about being in a great band: 
---
"A great band is a place where you can be adventurous and be safe." 
(From interview with David Remnick on New Yorker Radio Hour) 
---
So is a great classroom, a great school, a great Outward Bound crew. Want to join our band? Contact Dr. Gordon Grant, NCOBS Education Director for information about next year's NCOBS educator course offerings at: ggrant@ncobs.org; O:828 239 2130; C: 828 713 7267 or visit our website.