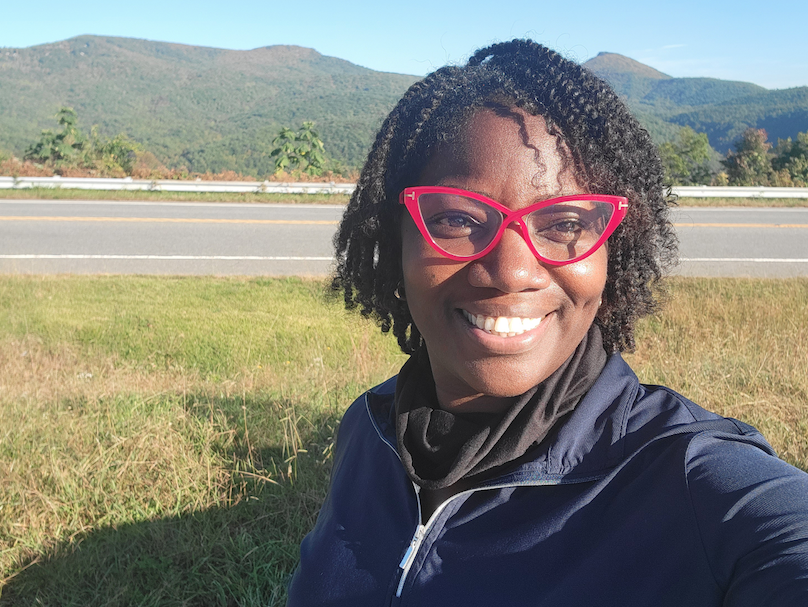 Written by: Tya Bolton, American Leadership Forum Course
Last weekend I did a thing. I went to the wilderness, faced my fears, learned about myself and the other 20+ members in my American Leadership Forum – Class XX. We had difficult conversations about racial inequities, hiked and rock climbed up the Appalachian Mountains – 3,000+ feet, with inclines I've never witnessed on a hike, and made it through "Devil's Cellar." Some of us fell, slipped, and cried, but we worked as a cohesive team – a family – to help each other however we could. We slept outdoors in individual mummy sleeping bags in groups of three and four. I wasn't even sure I would make this trip with my recent asthma issues, but I did, coughing and all. In fact, my tentmate Jessica woke me up at 3:00 am one morning because she hadn't heard me cough in a while and she thought I had stopped breathing. (Lord have mercy!) We had a little giggle and I thanked her for checking on me. Let's not mention the talk fact that I thought her tapping me on my back was an animal that had gotten into our tent!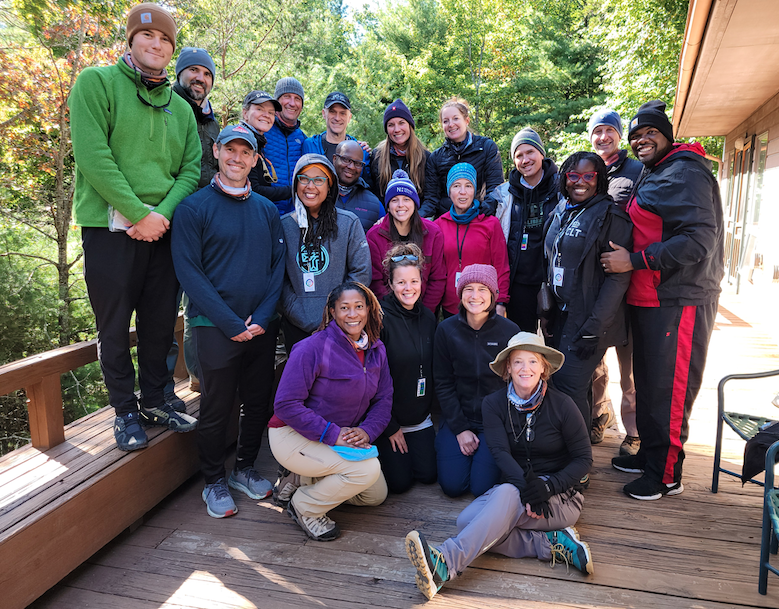 Doing the ropes course and the final swing/bungee jump is what I'm most proud of. The ropes are 40 feet off the ground. That doesn't sound like much, but when you see the photos, you'll have a better frame of reference.
I've never done a ropes course. I had no idea what to expect. But, as with everything else in my life, I look at the challenge in front of me, strategize my way through it, and come out on the other side with many lessons learned along the way.
I was the first to go in our group, along with my buddy Don who will be retiring from the Air Force soon. Many of the people in our group said they wouldn't be doing the high ropes course. They watched us emphatically trying to absorb every move to make their journey smoother. They cheered me on while I stayed focused on the task at hand.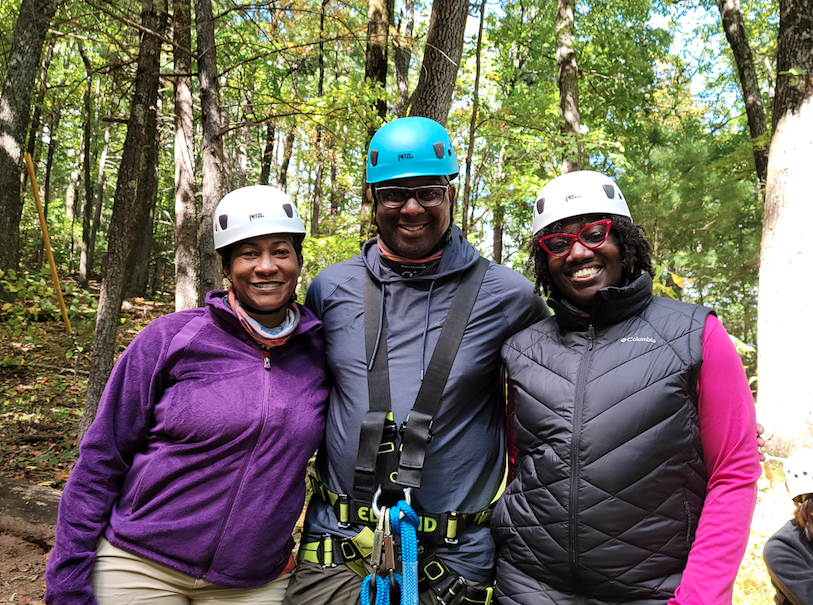 My takeaways from that experience were:
Somebody is always watching. Be your best at all times. You never know what impact you have on others.
Take one step at a time. Why do we feel like everything is a competitive race to the finish line?
Remember to breathe. Pause when you need it to regain focus and re-energize when you feel burned out.
If we're not pushing ourselves to the zone of discomfort, we aren't growing and stretching in a way that will lead to accomplishing things beyond our wildest imaginations.
Get comfortable being uncomfortable.
Have empathy for yourself and others. We all show up differently, and each version adds to the culture of the group and should be honored.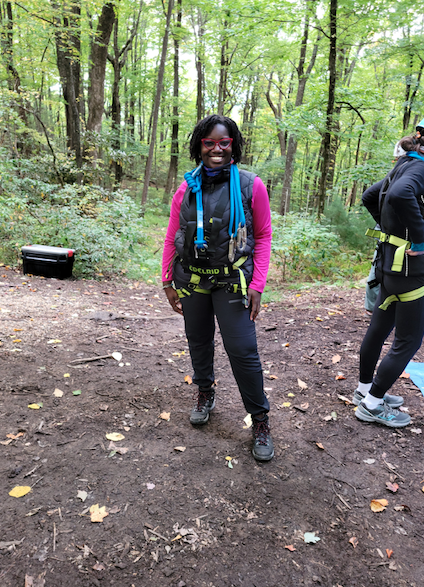 I encourage you to face your fears, encourage your friends, family, and teams, and keep pushing through to your next level. You got this!
Chrystal Joy
Chiquitha Lloyd, MBA, CDP, MCA
Ronnie L. Bryant, CEcD, FM, HLM